[fusion_builder_container hundred_percent="yes" overflow="visible"][fusion_builder_row][fusion_builder_column type="1_1″ last="yes" spacing="yes" center_content="no" hide_on_mobile="no" background_color="" background_image="" background_repeat="no-repeat" background_position="left top" border_size="0px" border_color="" border_style="solid" padding="" margin_top="20px" margin_bottom="20px" animation_type="0″ animation_direction="down" animation_speed="0.1″ class="" id=""][fusion_text]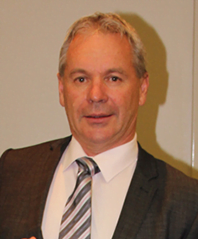 To trace a line back to the beginning of that philosophy you'd have to return to 1976 when a younger Pat Ryan embarked on an apprenticeship and ended up working for himself. Pat found that "standard" plans rarely suited people's requirements and it seemed that templates were forever being adjusted and tweaked to suit. It was way back then that Pat decided to scrap the normal procedure and begin with an honest discussion about the prospective owners' vision and he's never looked back.
The market in which Pat thrived had an appetite for an honest approach and an open mind when it came to architectural designs. However a combination of these attributes plus an eye for detail was a more difficult commodity to come across. Perhaps it still is.
It's this rare combination that, with time, formed the basis of the Sunshine Coast's home building leaders in standards and customer satisfaction. By way of giving back to the community he literally helped build, Pat now presides as as Chairman of the Sunshine Coast and wide Bay region and sits on the Housing Industry Association (H.I.A) Queensland executive committee.
An established name in the building and construction industry, Pat is a highly experienced and fully registered builder whose experience includes managing and working with building companies in the UK, USA, New Zealand and Australia. Today, Pat complements his wealth of experience and attention to detail, with a never-ending drive to continuously raise the bar in every home that Ryan Designer Homes (Qld) Pty Ltd builds.
[/fusion_text][/fusion_builder_column][/fusion_builder_row][/fusion_builder_container]